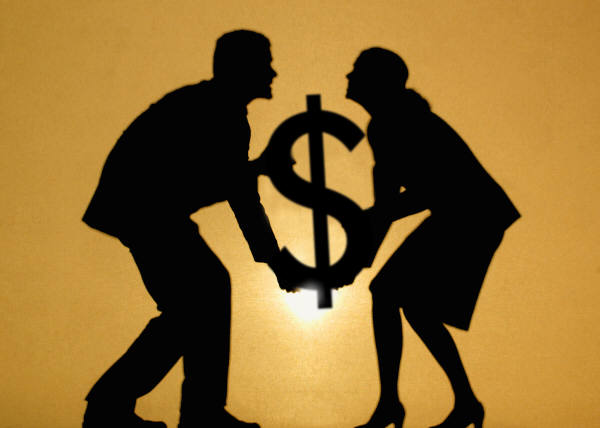 THE household debt level in Malaysia is not excessive and Bank Negara Malaysia is confident that it has all the options to deal with it.

The current debt level, at 74.5 per cent to the gross domestic product, may seem high, but Bank Negara Malaysia Governor Tan Sri Dr Zeti Akhtar Aziz is not worried.

"It is important to know that one of the things Malaysia has, which is very important for the banking institutions, is the central credit reference information system (to monitor individuals)," Zeti said.

Names of individuals with even one ringgit credit card balance would be in the system, which would assist commercial banks in doing their credit evaluation. she added.
Zeti said the system was also supported by the stronger risk management and governance processes among banking institutions now amidst the low levels of non-performing loans (2.3 per cent for households and 2.0 per cent for the overall banking sector).
Household debt ratio in relation to the overall economy stood at 78.1 per cent as at end-August, causing concerns among market watchers who described it as second highest in Asia, except for Japan.
"In our assessment at this point, the borrowing by households has been on a prudential level but we don't want to wait till we do have problems and that is why we're introducing all these programmes," Zeti said.
She was speaking after the launch of POWER (Pengurusan Wang Ringgit Anda) Programme, a specially designed financial capability programme targeted at young individuals and new borrowers to manage their finances effectively.
The programme will be managed by Agensi Kaunseling and Pengurusan Kredit (AKPK), which provides financial counselling and debt management to individuals.
Based on the information by AKPK that 60 per cent of its cases related to household indebtedness, Bank Negara has responded to extend advisory services to ensure that consumers are equipped with all the information and risks associated with financial products.
The current level provides Malaysia with the "luxury of providing well" for the people to control their financial position.
Zeti said the household debt levels now stood at RM577 billion, mostly due to accelerating growth compared with consumer debts.
"Growth in consumer loans increased and this was one of the areas has supported consumption demand and (also) the strong growth of the economy as Malaysia benefitted from high commodity prices, rising income levels and benefits of the stimulus implemented during the course of year."
She added that although the central bank was not looking at any targets (for household debt to GDP ratio), the main priority was to ensure banks are also acting "within prudential level" and not resorting to irresponsible lending behaviour.
According to AKPK, 60 per cent of the 140,000 counselling cases last year were aged 40 years and below.
Through POWER, these young adults and first time borrowers can pick up money and debt management skills.
Meanwhile, the Association of Banks in Malaysia chairman Datuk Seri Abdul Wahid Omar said commercial banks were looking forward to promote the financial capability programme.


Read more: http://www.btimes.com.my/Current_News/BTIMES/articles/rup1906-2/Article/#ixzz1BXghNRQs