THAT Koperasi Permodalan Felda (KPF) is now going to be left out of the loop of the listing of
Felda Global Ventures Holdings Bhd (FGV)
doesn't benefit anyone. In fact, one wonders if those responsible for opposing the participation of KPF in the listing process really have the settlers' best interest at heart.
For starters, the entire listing of FGV and the proposed plan of having all commercial assets parked under FGV, was aimed at not only unlocking values but also ensuring that a market-driven governance structure be put in place.
This would mean that the Felda assets would be put to work in a more efficient manner, and having the right professionals running the businesses. From day one, it was made clear that KPF would be the single-largest shareholder of FGV, without having to fork out a single sen. All it needed to do was swap its 49% in the unlisted
Felda Holdings Bhd
for a valuable 37% stake in FGV.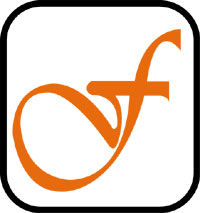 The latter stake would immediately become a valuable currency for KPF. Aside from that, KPF would be the biggest beneficiary of the dividend flows from FGV, which would have not only the upstream plantations business but also the downstream aspect of the business that encompasses valuable assets overseas.
Surely KPF must be happy with what it has from the listing of another Felda asset. Last year, Felda listed
MSM Malaysia Holdings Bhd
. KPF has enjoyed a paper gain of some RM300mil from its 20% stake in MSM. MSM was listed last June at a valuation of RM2.4bil. It now has a value of some RM3.5bil due to the strong performance of its shares.
One doesn't hear KPF or its members complain much about that.
Members of KPF should realise that going through the process of a public listing, companies inevitably have to be injected with a higher sense of governance and transparency.
This brings about a lot of good: it forces the entry of talented people in management and the inculcation of performance-based management; it puts to rest any perceptions that politicians are putting their hands in the till of these organisations; and it limits the role of the Government in the running of these companies which can then focus on drawing up policies that make for a business friendly environment.
KPF's members who had applied for the injunction may have thrown a spanner in the works. But that doesn't mean that they have won. The listing is going ahead, without KPF's direct involvement. The promoters of the listing are striving to ensure that the settlers don't lose out on the listing and are formulating an alternate structure. The value of FGV may be less without KPF's 49% in
Felda Holdings
but the listing will still be a win for Felda and its settlers.