THERE have been many make-or-break models for
Proton Holdings Bhd
and presently, none appears as large as the success the car company needs its Prev to become.
The importance of this car is not because it's a new model. It's because of the hopes that have been pinned on this car to be able to penetrate the global car market in a way none of its other models have.
"This car represents the next generation of Proton cars, judging from reports. Market failure would be very disappointing," one analyst tellsStarBizWeek.
Proton has received more than 1,000 bookings for the Prev since its soft launch on March 14.
It has pitched the Prev which reportedly cost RM540mil to develop, as representing the first of a new generation of cars that are built with the intention of expanding the company's prowess in the global market.
According to Proton, the Prev is aimed at small families as well as young professionals and executives, with a household income of between RM4,000 and RM8,000.
Indicative prices of the Prev is from RM62,000 to RM75,000, but it is expected to be slightly lower at launch time.
Indonesia and Thailand are likely to be the first export markets in Asean to get the Prev within three months of the domestic launch, followed by a gradual rollout to countries such as China, Iran and Australia.
Export cars will retain the Prev name.
However, motor analysts point out that the Preve could cannibalise sales from the C-segment Proton Inspira and the higher-end variants of the Persona.
One analyst said: "Media reviews of the Preve have been quite encouraging. Yes, at the indicative prices, it could take sales away from the Persona. Pay a few thousand ringgit more and you get a bigger car."
The Persona is priced at around RM60,000 for the automatic H-Line variant, while the Inspira is priced from RM78,565 (1.8-litre manual) to RM92,015 (2.0-litre CVT).
However, analysts say this may be part of Proton's strategy for the future, as sales of the Inspira have been less than expected while the Persona, which was launched in August 2007, might be due for replacement next year.
"We do not rule out the possibility of the Inspira being phased out if the Prev meets Proton's reported monthly sales target of 4,000 to 4,500 units. Proton should enjoy better margins from the Prev Remember, the Inspira is a collaborative product between Proton and
Mitsubishi Motors Corp
," says one analyst.
Executive variants come with a 5-speed manual transmission and a 6-speed CVT (continuously variable transmission).
Both use the CamPro IAFM+ engines while the top of the line premium variant is fitted with the turbocharged charged fuel efficiency engine with a 7-speed CVT.
HwangDBS Vickers
Research believes Proton's monthly sales projection for the Prev may be too optimistic.
"This is above our conservative total sales forecast of 8,000 to 10,000 units this year, as demand could be held back by a possible production capacity constraint," says the research unit in a recent note.
HwangDBS Vickers says that based on an average selling price of RM68,500 per Prev unit and sales of 8,000 to 10,000 units this year, it is estimated that the new car will contribute revenue of RM548mil to RM685mil (or 5.3% to 6.6%) of Proton's forecast financial year 2013's topline of RM10.4bil.
Kenanga Research says
DRB-Hicom Bhd
's entry is expected to create business synergies between the automotive conglomerate and Proton via technology transfer, platform sharing and global distribution.
Proton is undergoing a takeover offer by DRB-Hicom, which intends to privatise the national carmaker.
"With DRB-Hicom being involved in the whole integrated chain of automotive ecosystem, Proton can leverage on its distribution network and technology as well as helping it to be a hub for hybrid, electric and environmental-friendly vehicles for the Asean market."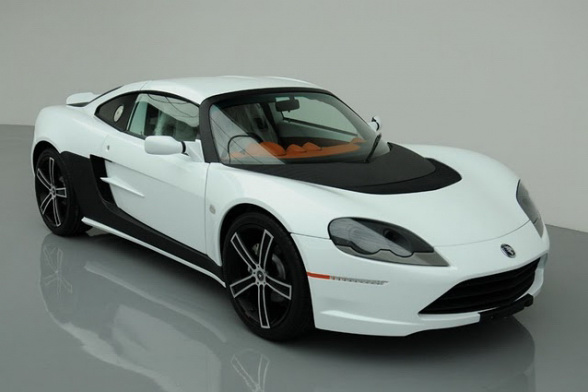 "DRB-Hicom has been working to cut costs in all areas and has indicated that it will further rationalise the vendors that Proton outsources from," says Kenanga Research
Last year, Proton sold 158,657 units, which was a slight improvement compared with sales of 157,274 units in 2010.
For the first two months of 2012, Proton sold 22,315 units, 18.4% lower compared with the same period last year.
Motor analysts mainly attributed the decline in Proton car sales in January and February to a drop in the sales of Saga and Persona, as buyers held back purchases in view of the impending launch of the Prev.
"Another reason could be the tightened lending guidelines by
Bank Negara
, which would affect buyers of entry level cars the most," says an analyst, who notes that sales of the Perodua Viva had dropped by 17.8% in the first two months of 2012.
For its nine-month period ended Dec 31, 2011, Proton posted a net loss of RM68.1mil that erased a RM90.5mil net profit recorded a year earlier.
Revenue declined to RM5.93bil from RM6.36bil previously.
Source: Star Online